Red Hat OpenShift Data Science Workshop - Licence plate recognition
Introduction
In this introductory workshop, you'll learn how to use Red Hat OpenShift Data Science to recognize licence plates in car pictures, and extract the number from this plate.
We'll start from an image like this: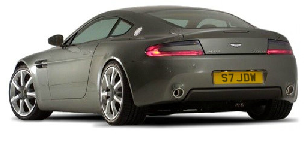 Then we'll automatically recognize and extract this image:

From which we will recognize the plate number, S7JDW !
And all of this without having to install anything on your own computer, thanks to Red Hat OpenShift Data Science!